With so many deadlines to meet, places to go, and things to do, who has time to "sift and sort" through the expanding list of Real Estate agents that can 'HOPEFULLY' construct the right deal for you, earn/save you what you rightfully deserve for funds and allow for smooth sailing with your Real Estate transaction?
Let's Fidget With The Facts Of The Boston Real Estate Market
The year 2019 has seen RADICAL changes in the housing market in the Greater Boston area and beyond. Extremely low interest rates, a surplus of bank owned properties being released to the "open" marketplace, and an unusually warm winter weather pattern are three variables I believe have caused the Greater Boston/Metro-West Real Estate market to thrive like it hasn't for quite some time.
As for MedeasHomes.com, we're propelling forward at warp speeds:
…I've been AVERAGING 1 CLOSING PER WEEK.
…1-2 NEW BUYERS PER DAY are demanding my services.
…My I-PAD SPECIAL has put an added 'JOLT' behind the intent of many buyers.
…My team is working with a "watch-makers" precision to out-do our competitors…
I've been maximizing THE "TRIPLE THREAT THEORY" like I haven't in some time.
Learn How To Sell Fast, Maximize Your Dollars
Earned At Closing Time & Be In Your Next Home Quickly
Call (617) 775 – 9167 To Schedule Your FREE Work With Me Guarantee
As always, when you connect with me either by phone or via email, you'll see why my clients say that I'm friendly, firm, reasonable, and reliable… and that my service is worth a million.
I look forward to the futures of your Real Estate success,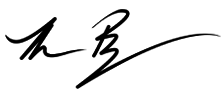 Greater Boston Real Estate Authority
(617) 775 – 9167 | Click To Email Me
P.S. – Many clients found browsing my client testimonials page helpful before they reached out.