Choosing the RIGHT REALTOR® is the first step to ensuring your new home and community meets your needs. Because there is SO MUCH to take into consideration and absorb when buying a new home, I'd like to be up-front and frank by saying that I would STRONGLY RECOMMEND reading up on what my past clients have said about MedeasHomes.com.
If you choose to work with me when buying (or selling) your home, you'll quickly come to the realization that although I FULLY understand the professional protocols and process of buying or selling a home, it is the personal guidance and support that truly allows my "Service Worth A Million" approach to stand head-and-shoulders above the crowd.
Whether or not you decide to utilize my services as your buyer agent, you'll want to be sure that your agent of choice knows how to handle the "bumps in the road" that often appear during even the simplest of Real Estate transactions. Nothing is MORE frustrating than dealing with delays, inconveniences, and endless to-do list items that could have been avoided (or eliminated all together) when buying your new home if you simply chose the right Realtor®.
As Your Buyers Agent, I PROMISE:
To assure you get to see all of the properties in the area that meet your criteria.
To guide you through the entire home buying process… from finding homes to look at, to getting the best financing, to closing with a big smile on your face.
To make sure you don't pay too much for your new home and help you avoid costly mistakes.
To answer all of your questions about the local area, including schools, neighborhoods, the local economy, referrals for service providers, and much more…
Before You Start Looking For Your New Home:
Check your credit score. Straighten out any errors before it's too late.
Determine a comfortable monthly budget for your new purchase, including down payment and monthly payment.
Find a loan program that meets your needs and get pre-qualified (preferably pre-approved).
Determine what neighborhood best matches your needs.
Identify important features you need your new home to have.
Fill out this form so that I can BEST help you simplify your search process
Closing Costs To Expect:
Lender fees include charges for loan processing, underwriting, preparation and establishing an escrow account.
Third-party fees include charges for insurance, title search, and other inspections.
Government fees include deed recording and state & local mortgage taxes.
Escrow and interest fees include homeowner's insurance, loan interest, real estate taxes, and occasionally private mortgage insurance.
Just an FYI… I pride myself on repeat business and hope you've come to understand why.
If you haven't browsed my client testimonials page yet I'd STRONGLY recommend doing so. I've included over 15 reviews so that you could get the widest array of insights from past clients.
Happy house hunting,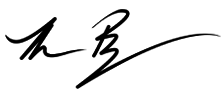 Greater Boston Real Estate Authority
Quality Service Pinnacle Award Winner
(617) 775 – 9167 | Click To Email Me