If you haven't viewed the client testimonial page on my website yet, I strongly recommend it. The TOP REASON for my recommendation is because you'll FAST REALIZE just how much you can count on me to be there when it counts most.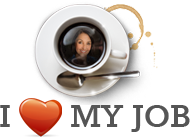 I absolutely love everything Real Estate has blessed my life with. In fact, my personal mantra of providing "Service Worth A Million" is not just a fad or cute marketing play-on-words, IT'S HOW I APPROACH EVERYTHING in my professional life!
My attention to detail when corresponding, communicating, and following through the sometime "grueling" details of Real Estate transactions is sure to see you satisfied all the way through to the end of your buying or selling process.
When you add to this my strong negotiating skills and willingness to do "whatever it takes," you can be rest-assured you're receiving top-tier information from an expert when you work with me.
I am a seasoned Real Estate investor myself — I KNOW HOW TO SPOT DEALS… because of this, I believe my experience as an investor has help cultivate a unique skill that many times allows me to spot a "loophole" in almost every Real Estate transaction I see to the closing table.
On another note, I have been voted Real Estate Agent of the month several times at my office (in Watertown, MA). On the broader scope, the national level of my Real Estate doings; I'VE ACHIEVED MANY ACCLAIMED SALES AND MARKETING MILESTONES and have rank as an elite agent year-in-and-year-out.
What Success R-E-A-L-L-Y Means to Medea
Aside from guiding, coaching, and being a TRUSTED advisor and friend to my clients I am the PROUD mom of two beautiful daughters. I've been a resident of Watertown, support the Watertown/Belmont Chamber of Commerce and other business associations that serve our community, and love to network with the best of them.
More than anything that I could ever effectively express on a webpage; ONE OF MY MANY DRIVING FORCES IS BEING ABLE TO HELP EMPOWERED AND MOTIVATED PEOPLE find the home of their dreams and move on in life. For those that know me well, you'll soon agree with them — Real Estate runs through my veins in the most vibrant of ways!
To the futures of your Real Estate success,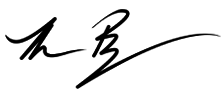 Greater Boston Real Estate Authority
Quality Service Pinnacle Award Winner
(617) 775 – 9167 | Click To Email Me